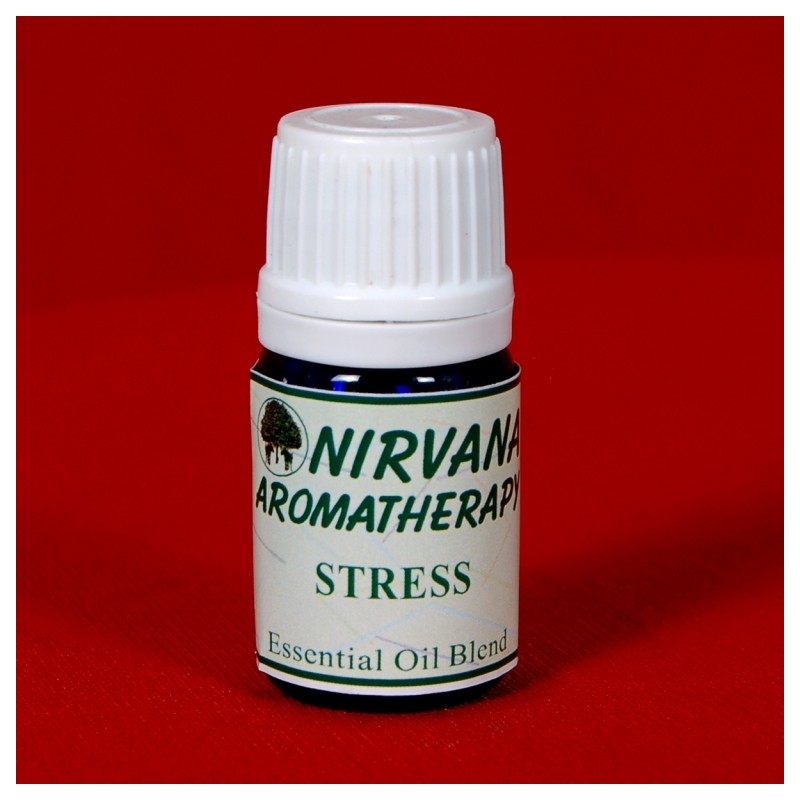  
Stress Essential Oils Blend
Experience soothing relief like never before with our unique Stress Essential Oils Blend. Formulated using the highest quality, 100% natural ingredients, our blend has been expertly crafted to combat stress and promote relaxation. With each drop, immerse yourself in the enchanting aroma specially designed to induce calming effects and enhance overall mood. It is perfectly suitable for application during your meditation routine, bedtime ritual, or whenever you feel stressed. Not only that, but our blend also supports a healthier lifestyle as it is completely free from harmful additives or synthetic fragrances. A few drops of our 'Stress Essential Oils Blend' — the simple, natural solution for stress relief at the tip of your fingers.
Security policy
Secure Payments By Direcpay & CCavenue
Delivery policy
Orders Shipped Within 3 to 5 Days From The Order Date
Return policy
10 Day Return Policy
Exclusive Stress Essential Oils Blend - Your Key to Relaxation
With the persistent hustle and bustle of everyday life, self-care often takes a back seat. We've carefully and expertly crafted our Stress Essential Oils Blend to help you escape the tensions of life and invite tranquility to your body and soul.
Why Choose the Stress Essential Oils Blend?
Our Stress Essential Oils Blend consists of a dynamic mix of 100% natural, therapeutic grade essential oils boasting properties known to induce relaxation. Lavender, known for its soothing properties, coupled with the stress-relieving wonders of Ylang Ylang, and the rejuvenating scent of Orange, cultivate a blend that works synergistically to alleviate stress and anxiety. A single whiff of this blend can transport you to a serene, restful place.
Enjoy a Spa-Like Experience
Our blend is designed to provide you with a spa-like experience right within the comfort of your own home. Diffuse it in your home or office for an all-day aromatic experience, or dispense a few drops into your bath for a calming soak. This blend also works perfectly for massage, directly applying on pulse points or combining with a carrier oil to make your personalized stress-relief massage oil.
Expertly Curated and Analyzed
Every batch of our Stress Essential Oils Blend is sourced ethically and has undergone meticulous analysis and quality control to ensure purity and potency. No additives, no synthetic fragrances, purely the natural goodness of essential oils.
Perfect Gift Option
Looking for the perfect gift for a loved one in need of a stress-reliever? Look no further! Our Stress Essential Oils Blend, housed in a beautifully designed bottle, is a thoughtful and beneficial gift for anyone and everyone, irrespective of their gender or age.
Experience the difference today
We believe that self-care is not a luxury, but a necessity. And, our Stress Essential Oils Blend is the perfect selection for your self-care regimen. Try it today and experience the transformative power of nature-fueled relaxation.
No customer reviews for the moment.