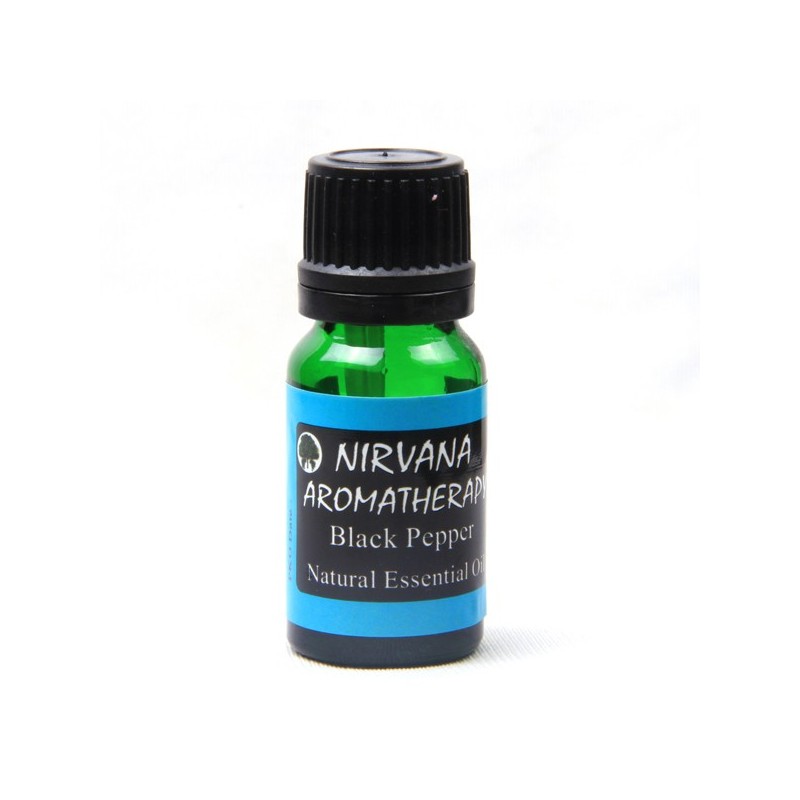  
Black Pepper Essential Oil
Unlock the power of wellness with our Black Pepper Essential Oil. Extracted from the finest quality black peppercorns, this oil offers a myriad of health benefits. Primarily revered for its rich antioxidant properties and soothing effects, our Black Pepper Oil is a potent tool in fighting cellular damage and easing muscle discomfort. Additionally, its warming aroma works perfectly in aromatherapy, uplifting your mood and reducing stress levels. Inject vitality into your life today with our Black Pepper Essential Oil, the perfect fusion of wellness and nature, brought to you in one conveniently compact bottle.
Security policy
Secure Payments By Direcpay & CCavenue
Delivery policy
Orders Shipped Within 3 to 5 Days From The Order Date
Return policy
10 Day Return Policy
Uncover The Power Of Black Pepper Essential Oil
Embrace the profound potency of our exclusive Black Pepper Essential Oil, a product that stands peerless in quality, purity, and efficacy. To answer, 'why it is worth purchasing?' we must delve into the unique properties that set it apart from a crowded marketplace. Let's get started!
Quality That Speaks Volumes
Faithfully bottled with an unwavering commitment to quality, our Black Pepper Essential Oil is a testament to our gastronomic heritage. We pay meticulous attention to every stage of the production process, right from the seed to the finished oil, ensuring every drop captures the bold essence of its original spice. Put, it's quality you can trust.
A Symphony of Health Benefits
Black Pepper Essential Oil is a powerhouse of health benefits, boasting anti-inflammatory, antioxidant, and antimicrobial properties. It can aid digestion, help maintain circulation, soothe aches and pains, and even help fight off common cold symptoms. It's a health-boosting elixir that your household shouldn't do without.
Explosive Aromatic Appeal
Classy yet vibrant, our Black Pepper Essential Oil offers an exciting bouquet, evocative of warm, spicy, and woody notes. It's an aroma that complements your living space, creating an atmosphere that's both cozy and invigorating.
Crafted With Care, Just For You
At the heart of our business is you, our valued customer. That's why we make it our mission to provide you with essential oils that are responsibly sourced and ethically produced. Our Black Pepper Essential Oil is crafted with the same devotion, ensuring that you get nothing but the best.
Unparalleled Versatility
Whether you're looking to spice up your cooking, elevate your skincare routine, boost your health, or transform your living space, our Black Pepper Essential Oil steps up to the challenge. Incredibly versatile, it's the one-stop solution for all your essential oil needs.
Easy To Use
Our user-friendly packaging means that you can enjoy the benefits of our Black Pepper Essential Oil in a snap. Easy to pour, it ensures precision and minimizes spillage. It's an experience that's hassle-free from start to finish.
Perfect For Gifting
The sleek design of our Black Pepper Essential Oil bottle makes it a perfect gift. Wrapped in our signature packaging, it's an ideal choice for birthdays, anniversaries, or any special occasion. It's more than just a gift; it's a lifestyle elevated.
The Essential Addition to Your Home
Providing a perfect blend of quality, health benefits, aroma, versatility, and value, our Black Pepper Essential Oil is the essential addition to your home. So why wait? Experience the remarkable allure of our Black Pepper Essential Oil firsthand. Pamper yourself or gift it to a loved one. The magic is ready to unwrap.
No customer reviews for the moment.