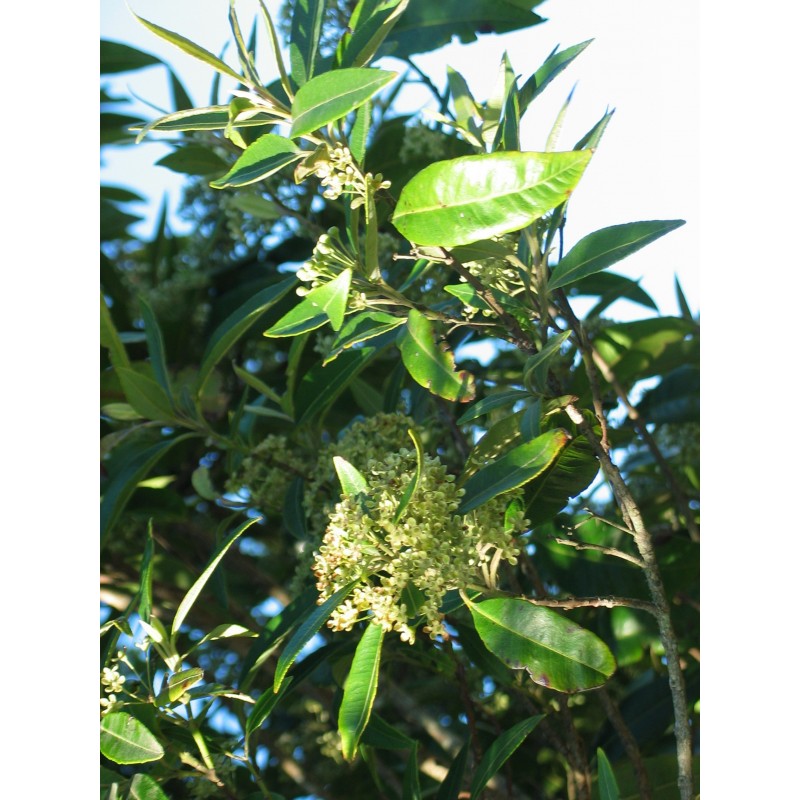  
Citriodora Essential oil
Experience the revitalizing power of nature with our Citriodora Essential Oil. Organically sourced and 100% pure, this essential oil is crafted from the finest Citriodora leaves, known for their powerful antibacterial and anti-inflammatory properties. Its refreshing lemon scent uplifts your mood, while its active components work to cleanse your skin and boost your immunity. Upgrade your wellness routine with the Citriodora Essential Oil, and unlock the benefits of natural healing, today.
Security policy
Secure Payments By Direcpay & CCavenue
Delivery policy
Orders Shipped Within 3 to 5 Days From The Order Date
Return policy
10 Day Return Policy
Discover the Magic of Citriodora Essential Oil
Acknowledge the charm of our Citriodora Essential Oil, a product that promises nothing short of organic goodness and therapeutic tranquility. Extracted from the Eucalyptus Citriodora tree through steam distillation, this distinctive oil with its range of enriching attributes redefines the notion of holistic well-being. Balancing your emotional temperament, soothing your physical discomforts and creating a more wholesome environment, Citriodora Essential Oil is a remarkable addition to any oil collection.
Unmasking The Aroma of Citriodora Essential Oil
Lose yourself in the intense fragrance of Citriodora Essential Oil. An immersive and invigorating aroma that combines the freshness of citronella with a subtle woody note, helping create a rejuvenating ambience that revitalizes your senses and propels feelings of optimism and positivity. Just a few drops of this essential oil will transport you to the natural world, whisking you away into blissful serenity.
What Makes us Different?
Our Citriodora Essential Oil is distinguished by authenticity, purity, and quality. Sourced from the finest Eucalyptus Citriodora trees and manufactured in our state-of-the-art facilities, we ensure that we deliver nothing but the absolute best to our customers. With no harmful chemicals, additives, or synthetic fragrances, our product guarantees you experience the true essence of Citriodora.
Nature's Best-Kept Secret
Traditionally revered for its health benefits, Citriodora Essential Oil offers an array of healing properties. Its anti-inflammatory, antibacterial, and analgesic properties make it an effective remedy for soothing pains, treating skin infections, and improving respiratory health. Not only this, the oil's aroma promotes relaxation, helps to combat stress, and further stimulates mental clarity and concentration.
Unlimited Usage Possibilities
Whether you like to incorporate it in your skincare routine, use it for aromatherapy, or leverage it for health benefits, Citriodora Essential Oil can do it all. Its versatility of use makes it an essential item in every household. With every drop, you unlock a new potential!
Seal of Trust
As a testament to our commitment to quality, our Citriodora Essential Oil is accompanied by the assurance of rigorous quality checks and credible certifications, guaranteeing that you buy a product that is organic, vegan-friendly, cruelty-free, and safe for use.
Experience the difference with Citriodora Essential Oil
Be prepared to change your lifestyle as you embrace the Citriodora Essential Oil, a potion of wellness encased in a bottle. Whether you are a novice entering the world of essential oils or a seasoned user, Citriodora Essential Oil is your passport to an enriched life. Don't wait, order this aromatic marvel today and embark on your journey towards a healthier, happier life!
No customer reviews for the moment.