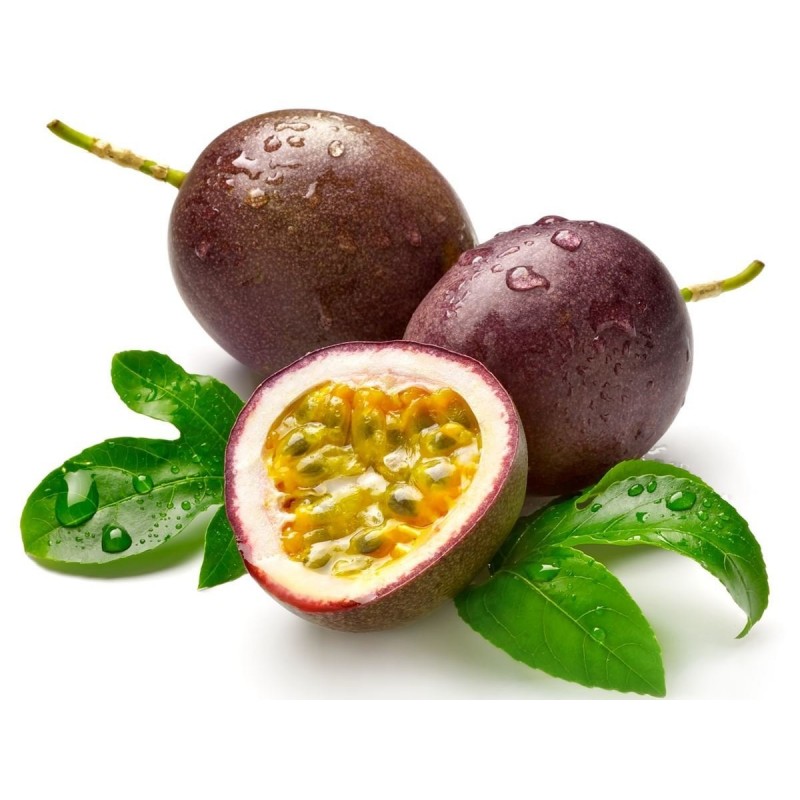  
Passion Fruit Juice Concentrate 500ml
Discover the luscious and sweet taste of our Passion Fruit Juice Concentrate 500ml. Sourced from the finest passion fruits, this concentrate delivers a burst of tropical flavor and nutrients. Enjoy the benefits of Vitamin C and dietary fiber with every sip. Our concentrate is simple to prepare, just mix with water, and you're ready to indulge in this tropical delight. Perfect for your juice or smoothie recipes, it's also a unique ingredient to elevate your culinary creations. Purchase now for a convenient and delicious way to incorporate fruit into your diet!
Security policy
Secure Payments By Direcpay & CCavenue
Delivery policy
Orders Shipped Within 3 to 5 Days From The Order Date
Return policy
10 Day Return Policy
Discover the Unmatched Taste of Passion Fruit Juice Concentrate 500ml
Enhance your beverages with our Passion Fruit Juice Concentrate 500ml — a tropical sensation ripe for the picking. Fabulously versatile and offering a delightfully tangy punch, our Passion Fruit Juice Concentrate captures not only the exotic flavor of passion fruit, but its warm color and aromatic fragrance as well.
A Refreshing Taste from Nature
Sourced from the highest quality passion fruits, our Concentrate delivers an altogether authentic taste, allowing you to bring tropical flavor and a healthy dose of Vitamin C into your home. With each sip, you'll experience the essence of succulent passion fruit right into your glass.
Why Choose Passion Fruit Juice Concentrate?
The Passion Fruit Juice Concentrate is a must-have for all juice lovers. It is not just an ordinary fruit concentrate, but a product of meticulous selection and processing of the highest quality passion fruits. With it, you get to savour the fullness of passion fruit flavor and its numerous benefits.
Goodness Packed in Each Bottle
Our Passion Fruit Juice Concentrate infuses your beverage with the nutritional benefits of passion fruit. A rich source of Vitamins A and C, antioxidants, and dietary fiber, it's a delicious way to contribute to a balanced diet. It has an amazing color, luscious taste, and an unmistakable aroma.
Seal the Deal with Versatility and Convenience
Making a glass of refreshing passion fruit juice has never been easier. Just add water to the concentrate to reach your desired strength and relish in the tropical delight! Or, get adventurous in the kitchen. Employ it as a marinade, drizzle over desserts, or use it in cocktails for an exotic twist. The options are limitless.
Uncompromised Quality
We take pride in ensuring that our Passion Fruit Juice Concentrate is of uncompromised quality. We meticulously select the best passion fruits, squeeze out their juice, and concentrate it through a careful process that preserves flavour, colour, and nutrients. This commitment to quality ensures that every drop of our concentrate offers a fresh, pure, and delicious taste of passion fruits.
Order Your Passion Fruit Juice Concentrate Today
Bring the taste of the tropics to your home with our Passion Fruit Juice Concentrate 500ml. With such intense flavor and versatility, it's not surprising that our concentrate is a favorite amongst our discerning customers. Shop today, and let our concentrate bring more flavorful delights to your kitchen.
A Purchase Worth Your While
Quality, versatility, convenience, and the unmistakable taste of passion fruit — all these are embodied in our Passion Fruit Juice Concentrate. Getting a bottle means investing in a healthier, tastier, and more refreshing beverage experience. Don't wait, taste the tropical difference yourself!
No customer reviews for the moment.